BP 401, Cleansing Tea (1)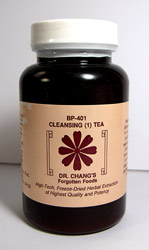 £ 44
Commentaries:
Genital Herpes.
Gonorrhea or non-specific urethra infections.
Vaginal infections, yeast infections, discharge, including chronic.
Bladder infections; uterus infections.
Low-grade prostate infections.
Infection and discharge in rectum.
Various infections in lower part of the abdomen.
Ingredients: Tag Kuei, Rhemannia, Akebia, Scutellaria, Alisma, Plantago, Gentiana, Gardenia, Nepeta.
Combination's Energy Level: Cool
Combination's Taste: 50% Sweet, 30% Piquant, 15% Bitter, 5% Salty
Main Meridians: Primarily: LV and GB; Secondarily: SP; L and K; then LI, H and SI slightly.