Pa-kua Poster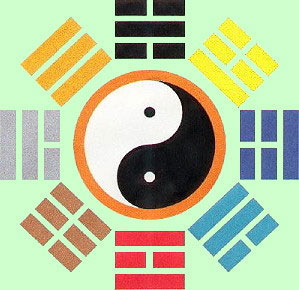 £ 50
This poster (25"x 32") is brilliantly colored (including gold and silver), embossed, ready for framing and hanging in any place.
"The Pa-Kua sign is the basic symbol of Taoism. It can be hung in any place to provide protection, peace, balance, success, power and righteousness." - Dr. Stephen T. Chang, MD, Ph. D., Taoist Master.

Pa-Kua Poster Symbol Copyright by Dr. Stephen T. Chang.
Image is similar to poster but it is not an exact copy. For more details please use the contact.