The Great Tao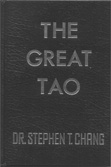 £ 27
Health. Happiness. Longevity. Wisdom. Spiritual evolution. Universal truths of proven, limitless value. The only thorough treatise on Taoist philosophy filled with practical techniques for immediate life improvement. Especially comprehensive on I-Ching (universal life strategies), Taoist Herbology (methods of self-diagnosis, easy utilization of miraculous healing herbal formulas), full illustrations of Acupressure healing art applied to oneself and others. Much, much more. 464 pgs. ISBN: 0942196015
The Integral Management of Tao

£ 25
Revealed for the first time, ancient Taoist texts of limitless wisdom provide keys to powerful thought processes, position and promotion, unbeatable negotiation, positive attitudes, creativity, achievement skills, and more to help readers obtain genuine success. Unparalleled completeness in scope and techniques. Overwhelming reviews.270 pgs. ISBN: 0942196082.
The Tao of Sexology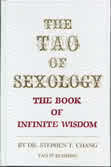 £ 23
Unique and extraordinary methods for healing and regeneration, complete satisfaction, STD and health problem prevention (even the deadliest for both sexes), immune system strengthening, age process retardation, mental and spiritual bonding and well-being, and much more. E.g.: Million-Dollar Point (improves climax without depletion), Nine Steps to (unparalleled) Orgasm, Male and Female Exercises for boundless strength and energy, and much more. The information is simply stated and complete.224 pgs. ISBN: 0942196031.
The Complete System of Self Healing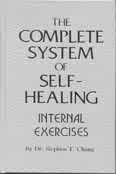 £ 22
Unique, safe, practical and immediately effective, Internal Exercises energize the entire body, promote effective functions of the internal organs, dissolve stress and tension, prevent health problems, heal, regenerate, and do much more without strenuous exercises or equipment. This textbook of many universities contains healing exercises for over 30 Common ailments. Recommended as one of the books bosses read;in Fortune. 224 pgs. ISBN: 0942196066.
The Tao of Balanced Diet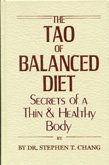 £ 21
Shows why stomach, digestive tract, health and weight problems are related to dietary imbalance and why its so easy to correct. Complete, delicious, easy-to-prepare, low cholesterol and fat 100-day diet plan controls weight naturally, safely, and enjoyably for a slim and completely healthy body. Featured in the New York Times and Los Angeles Times. Popular in the Americas (North and South), Australia, and Europe (bestseller in France, Italy, and Switzerland). 200 pgs. ISBN: 0942196058.